Best BBA Aviation & Airport Management Colleges in Bangalore – Career, Scope, Job, Salary Details
BBA Aviation and Airport Management in Bangalore: Career, Scope, Job, Salary Scale and Details and a list of Best BBA Aviation Colleges In Bangalore :
Nowadays many of the 12th Standard/PUC candidates are running behind BBA Aviation Colleges in Bangalore. This course has surprisingly become a hot cake for promising students. Particularly for those students who need to be in a commanding position at Colorful Airport and aviation sector from different parts of India.
Since you are here reading this article, I presume you are one of those aspiring students wanting to pursue a course in Aviation & Airport Management. If not and if you have following questions like the following.
What is Aviation & Airport Management? How much will the course cost? What is the scope and pay scale?
Worry Not; this article is to answer all of these and some more questions. You'll be crystal clear about the courses, pay scale, job opportunities and everything else by the time you finish reading this. No interested in reading a whole post? Check out this infographic then.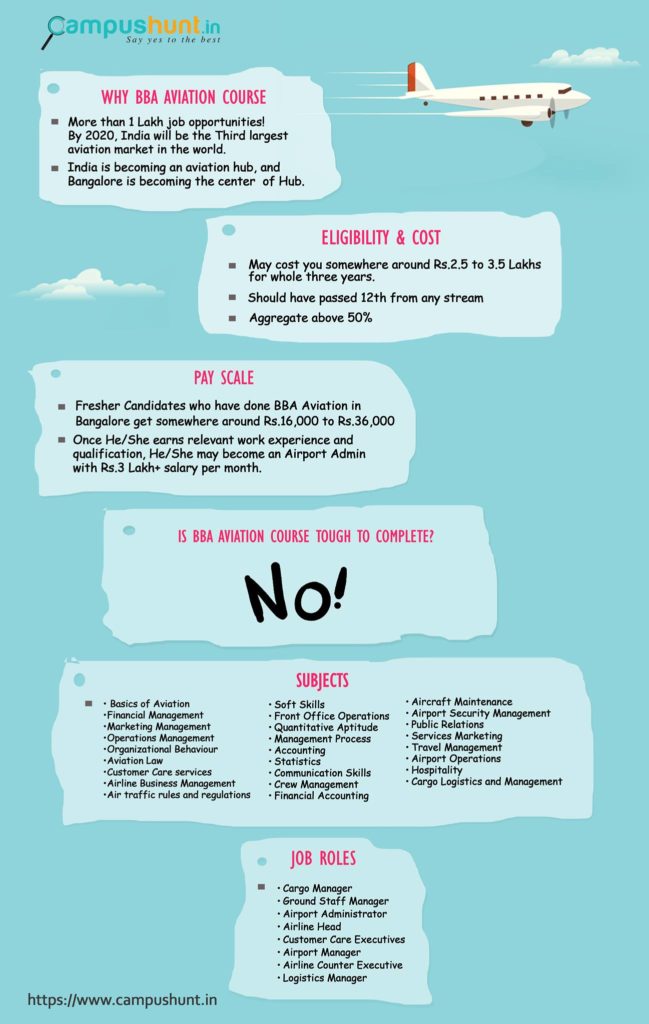 Want To Share this Image On Your Site? Here is the code for you
Why Should You Opt In for the course from BBA Aviation Colleges in Bangalore?
There are many reasons behind this new trend towards taking BBA Aviation course in Bangalore. One of the Main reason being the fact that the Aviation sector is proliferating since 2015. Students from any stream can join this new and promising course called Bachelor of Business Administration in Aviation and Airport Management.
As per a report from central aviation ministry, India would become the Third largest aviation market in the world by 2020. Globalization made the world become a single village, and people started traveling from different countries to India and our people going abroad for Business and job opportunities, events, tourism, etc. All of this made the rapid growth in the number of air travelers.
Many New International airports are coming up in India, which is under construction. Currently, Asia's biggest flight maintenance hangar is at Singapore airport. Asia's another major Flight Maintenance hangar facility with a cheap cost for maintenance is coming up in India which is still under construction and is expected to complete soon. Once the Maintenance hangar starts operating at full swing, 60% of the Flights which operates in Asia may come here to India which means most of the airline companies have to start their offices and Centers at Cochin, Bangalore and Hyderabad airport. All of these is what is leading to a huge number of job opportunities for Indian aviation professionals.
Major Indian Flight companies such as Air Carnival, Indian, Air India, Jet Airways, Spice Jet, Go Air, Indigo, Air Vistara along with International Flight Companies Emirates, Air Asia, Sri Lankan Air, Saudi Airlines, etc. are doubling their services which is yet another reason for growth of opportunities in Aviation and Airport Management field.
Meanwhile, Even the Defense sector, Indian Airforce, and HAL are investing Billions of Rupees for the development of numerous indigenous fighter aircraft and new technologies in the aviation industry. Tejas, India's newly built indigenous fighter aircraft is one of the best example of Government Initiative's success.
Similarly, European Major Fighter jet manufacturer Dassault Aviation setting up their one of the major manufacturing plant at Bangalore with a joint venture with Reliance group. They may produce one of the world's leading fighter jet called Raffaele which is a nightmare even to USA's F18 Fighter Jet.
As per the research, India is becoming an aviation hub, and Bangalore is becoming the center of Hub. There will be more than 1 Lakh job opportunities in the segment in the nearby future.
These might be the reason why most of the leading Engineering/Management, as well as Medical Colleges in Bangalore, have started providing BBA Aviation Course in Bangalore. Some of the Colleges to be included in such a list are East Point College Bangalore, BGS Global SJB College Bangalore, Brindavan College Bangalore, SJES college Bangalore, Hillside College, etc.
BBA Aviation Colleges in Bangalore are providing graduate certification from Bangalore University and an Aviation certificate from different authorities such as IATA, APTECH, etc. Students should select the college whichever is providing IATA approved certificates for their better placement and job opportunities.
What is BBA Aviation and Airport Management Course?
BBA Aviation is three years Under Graduate course with mostly six semesters if your institute is accredited to Bangalore University's BBA Graduation and an Aviation certification from some of the authorities/Associations such as IATA, APTECH, etc.
Fee Structure of BBA Aviation in Bangalore
Though there are colleges that provide BBA course in Aviation and Airport Management in Bangalore for mere Rs.1.5 Lakhs. We would suggest you choose a bigger College Campus which has IATA certification for BBA Aviation Courses in Bangalore.
If you want to get a degree from some of the top Aviation & Airport management college, it may cost you somewhere around Rs.2.5 to 3.5 Lakhs for whole three years.
Pay Scale after BBA Aviation & Airport Management Course Completion :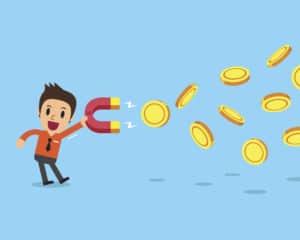 Fresher Candidates who have done BBA Aviation in Bangalore get somewhere around Rs.16,000 to Rs.36,000 per month at airports such as  Kempegowda International Airport Bangalore, Chatrapati Sivaji International Airport or Indira Gandhi international airport Delhi as these are the three biggest airports in India as of now.
Once He/She earns relevant work experience and qualification, He/She may become an Airport Admin with Rs.3 Lakh+ salary per month.
Is BBA Aviation Course tough to complete?
To answer this question in a word, "No". BBA Aviation and Airport Management Courses are not taught to complete as people usually think.
It's actually much easier and interesting than other courses such as Bachelor of Engineering courses.
Unlike B.Tech and Engineering courses of VTU University, there is no Year Back system for BBA Aviation course in Bangalore University.
The candidates have the freedom to clear the subjects within six semesters. Since BBA Aviation under Bangalore University subject is more into the application of best managerial tactics at Aviation field, It's effortless to crack and will be interesting for students of any stream.
Let it be Science, Commerce or Humanities and Arts. Business Administration Graduation (BBA Aviation) is common man's meaningful and interesting topic. Mostly in Bangalore based BBA Aviation colleges, the winning percentage has been 100% for ten years.
Eligibility for BBA Aviation Course :
Candidates who have passed 12th from any stream (Science, Commerce, Humanities or Arts) could opt in for the course. Though minimum marks criteria exist, it varies from institute to institute. In most of the colleges, it is around 50%.
Subjects Covered or syllabus of BBA Aviation
As previously mentioned, you will have total six semesters, and following topics would be covered in your curriculum.
Basics of Aviation
Financial Management
Marketing Management
Operations Management
Organizational Behaviour
Aviation Law
Customer Care services
Airline Business Management
Air traffic rules and regulations
Soft Skills
Front Office Operations
Quantitative Aptitude
Management Process
Accounting
Statistics
Communication Skills
Crew Management
Financial Accounting
Aircraft Maintenance
Airport Security Management
Public Relations
Services Marketing
Travel Management
Airport Operations
Hospitality
Cargo Logistics and Management
Higher studies options after BBA Aviation Course :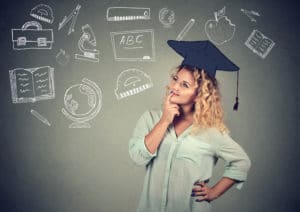 MBA is the best fit higher studies option for students who have completed BBA Aviation course in any of the leading colleges of Bangalore. It will add good value to the CV of candidates.
Once a candidate having BBA Aviation and MBA Aviation with one year of relevant experience in the Aviation sector. He/She may get a salary of Rs.35,000 to 1,50,000 per month based on the applicant's language and skills.
Most of the BBA Aviation Colleges in Bangalore are providing excellent Campus placement support for students to get into leading Airline Companies and Major airports along good Salary Package at the same time. Most of the companies are choosing the managerial candidates who have completed their BBA Aviation Courses from Bangalore based colleges. The main reason for this is that the English Language skills of students there usually gives better accent due to the presence of international students. Also, Bangalore University is one of the oldest and the best university for Managerial courses, Especially for Executive MBA, MBA and BBA Aviation courses.
Job Opportunities and Job Roles after BBA Aviation & Airport Management:
After completing the courses, a graduate may get placed or get hired by various International and Domestic Airports. The average salary as per our research is somewhere between 3-6 Lakh Rupees per annum.
Note that landing in a high-paying job also depends on the quality of institute where you complete your course from and also your aptitude. Hence it's important to choose a good institute to pursue your course. You can look out for some of the Best BBA Aviation Colleges in Bangalore.
You can also take a look at Job Roles you can land into after your BBA Aviation course.
Cargo Manager
Ground Staff Manager
Airport Administrator
Airline Head
Customer Care Executives
Airport Manager
Airline Counter Executive
Logistics Manager
List Of Best BBA Aviation Colleges in Bangalore:
IIMS
Hillside College Bangalore
East-West College Bangalore
Koshys College Bangalore
RR College Bangalore
You can also have a look at BBA Aviation Colleges with complete details here. Have something more to add to it? Please let us know in the comments. Have a friend who is interested in this course, share the article with him and help him.
Also, check out this video on Best BBA Aviation Colleges in Bangalore.