Best MBA Hotel Management Colleges in Bangalore – Scope, Career & Eligibility
Best MBA Hotel Management Colleges in Bangalore – Scope, Career & Eligibility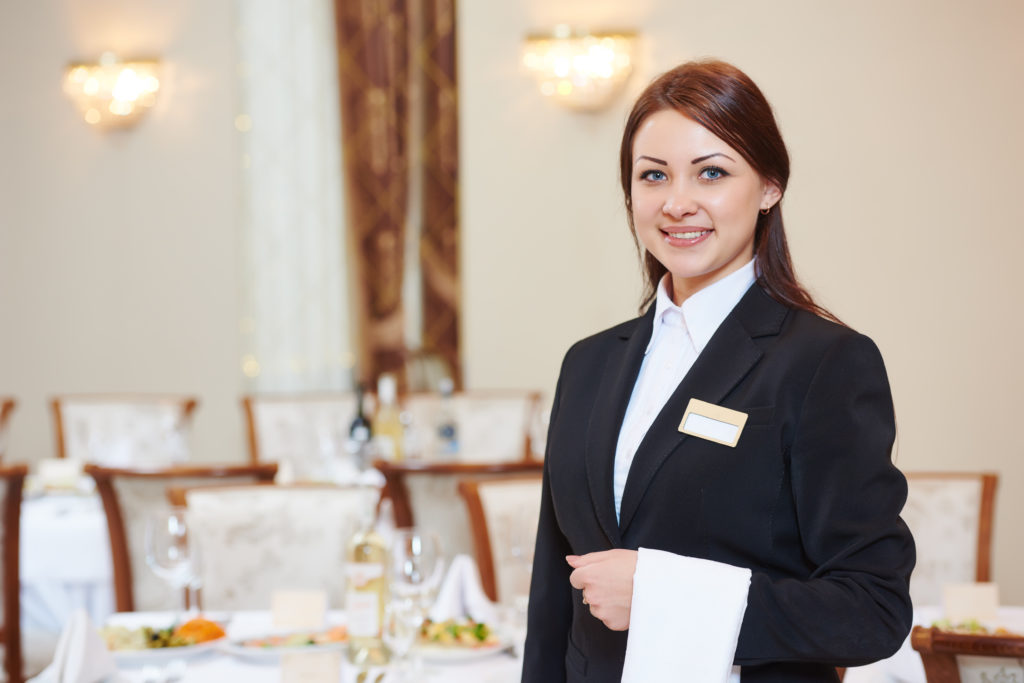 Who does not know MBA in today's world. Almost everyone wants to get this famous degree. The only question that remains amongst students is, in which stream one should get an MBA from.
While there are lot of streams like Consulting, Human Resources, Marketing, Fashion, General Science, Family Business, Journalism and Literature, there are wide number of pupils who opt for hotel management.
In this blog we will be talking something interesting about what hotel management is and various advantages of choosing MBA in Hotel Management.
About Hotel Management Courses:
MBA in Hotel Management Course include variant names like MBA in Hospitality & Hotel Management, MBA in Travel & Hotel Management and MBA in Travel, Tourism and Hotel Management.
Hotel Management is closely related to hospitality industry. This study focuses on maintaining hospitality operations with client, scenarios, hotels, restaurants, amusement parks, clubs and other related industries.
Globally, hospitality industry is quite growing and qualified people are needed to serve well. In some schools of Hotel Management, students get an opportunity to work as an intern for one year in top industries.
Most of the people think that hotel management is just about cooking food and being friendly to visitors. There's a lot more to it than just that.
Supervision, Coordination in Administration, Accommodation is some of the skills which need to be sharpened while opting for MBA in Hotel Management.
Eligibility Criteria:
There are quite a few things you need to know before you opt for MBA in Hotel Management.
To opt into MBA in Hotel Management, the minimum criterion is that you should have passed your 10+2.
If you want to pursue degree course in Hospital Management, you need 50% of marks in plus two. Most of the institutions also give an Entrance test for the entries.
Certificate courses in Hotel Management can be done from six months to one year. You are eligible for this soon after completion of your tenth.
Diploma in hotel Management is quite different from others. Minimum qualification required for this program is, you should have passed 12th with minimum marks of 40% and you must have undergone an English subject.
Skills essential: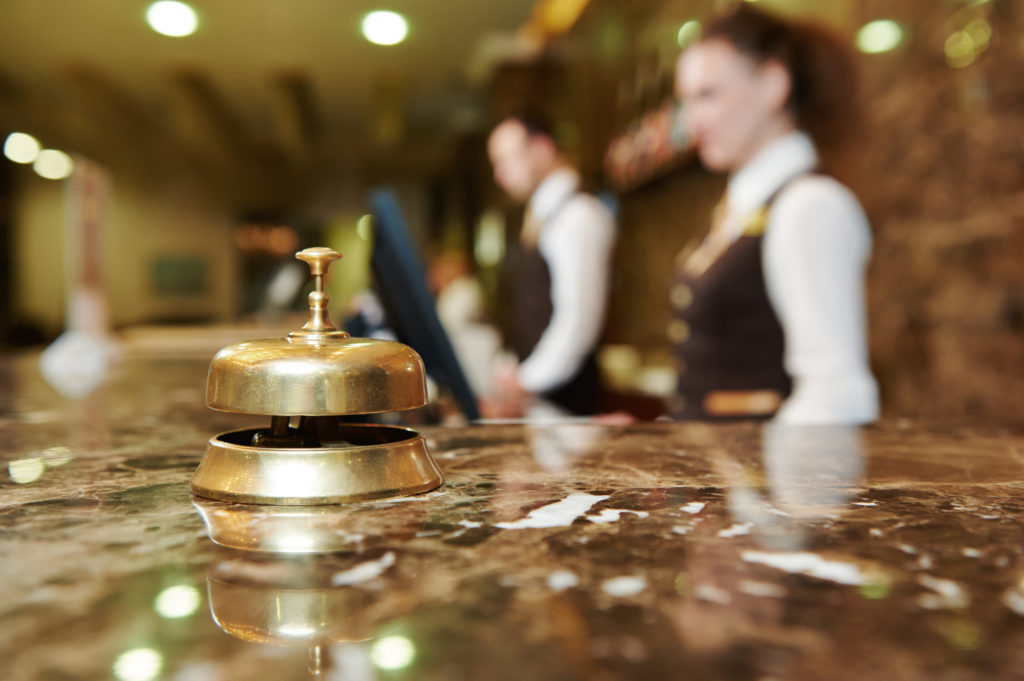 Any candidate who takes up MBA in Hotel Management is imparted with skills such as Good interpersonal skills, keen understanding of food production, housekeeping, front end operations, accounting, business law, event management and public relations.
Further to say, commitment, problem solving, team work, being organized and flexible with work timing are skills particularly welcomed for Hotel Management courses.
You need to work towards customer satisfaction and to achieve that you need to remain completely committed to work. You have to interact with customers on a frequent basis, so you must have better interpersonal skills as well.
Business may progress far if you are strong at communication skills both oral and written. With the help of this skill, you can have positive connections with other employees, vendors and customers.
To say in business you need to be more productive. For that you must be able to good in problem solving skills.
Developing positive attitude, maintaining good relationship with the customers, avoiding deadline issues thereby daily resolving the activities can be an added advantage.
Most of the time the work you do is not judged on independent basis, instead it will be judged based on the team work. If a team is well challenged there will be lot of contributions and every team member would be getting the appraisals. Team work is a very essential.
For long hours there will be shifts in this profession. So you have to be ready for flexible timings.
Best MBA Hotel Management Colleges in Bangalore:
Hotel Management is the best profession for all those who are interested to excel in hospitality industry. Getting into a right pathway leads to success, similarly your brilliance in choosing the right and best MBA Hotel Management college can be a pathway to your career growth.
Now let us see the Best MBA Hotel Management Colleges in Bangalore.
Institute of Hotel Management (IHM)
Christ University
Army Institute of Hotel Management & Catering Technology
S.Ramaiah College of Hotel Management
The Oxford College of Hotel Management
PES University
AIMS Institute
Administrative Management College
SJES College of Management Studies
Garden City University
Alliance University
Osteen College
Gems B-School
Presidency College of Hotel Management
Marc School of Business
London American City College
International Institute of Hotel Management
With All being said, You can also check out the detailed list of Best MBA Colleges in Bangalore if you want to.
Even pursuing Hotel Management in the abroad add up to the experience and features to your profile. All international students who wish to undergo the course need to score a minimum of 6 in IELTS in LSRW skills such as Listening, Speaking, Reading and Writing.
Also Check Out :Careers in MBA – Scope, Eligibility, Pay Scale & Job Opportunities
Best MBA Hotel Management Colleges Abroad:
In U.K. top universities in hotel management are
University of Birmingham
University of Surrey
University of Kent
Robert Gordon University
Manchester Metropolitan University
Oxford Brookes University
Sheffield Hallam University
Now let us see the list of top B-schools that you can undergo in U.S.A. The list is as follows.
Cornell University in Ithaca (New York)
New York University
Michigan State University in East Lancing
Florida international University
Purdue University
Temple University
Texas Tech University
University of North Texas
Singapore is also another option for pursuing Hotel Management in abroad. Let me tell you the list of top schools of the country. Below the list follows:
Nanyang Technological University
James Cook University
PSB Academy
ERC Institute
Management Development Institute of Singapore (MDIS)
Job Profile:
There are quite a huge amount of responsibilities to perform while you work in the field of Hotel Management.
Planning accommodation, organizing, catering and other hotel services
Managing budges and maintaining the budget under control
Meeting and greeting customers
Dealing with complaints and comments from customers
Achieving sales and profit targets
Recruiting, training and monitoring staff
Dealing with contractors and suppliers
Addressing issues and troubleshooting
I have mentioned few important profiles for a person who is interested to know the details about Hotel Management.
If your company is a well established one, then you need not communicate with guests frequently. But you have to undergo every meeting with head of departments to tell about company's progress.
Pay-scale:
There is no other doubt on why most of the candidates start pursuing the MBA degree. The sole reason for it is that the field is highly paid.
The salary or pay package might differ according to the experience or the company or hotel you are working for and also the skill sets you have acquired.
As a fresher you may get from 10k to 15k depending on how dedicated you are. As your experience level keeps increasing, you can get better satisfying hikes.
We have covered up almost all the necessary details about MBA in Hotel Management Courses. If you have any questions, shoot them up in the comments section below and we'll try our best to answer all the questions. If you think we have left out any details, let us know and we'll update it.