KCET 2018 Application Details – Eligibility, Exam Pattern & Syllabus
KCET 2018 Application Details – Eligibility, Exam Pattern & Syllabus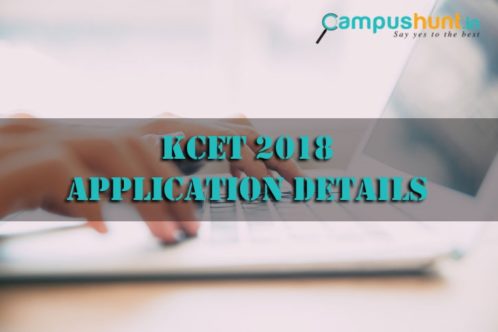 KCET or Karnataka Common Entrance Test is an examination conducted by Karnataka Examination Council. Students who are interested in pursuing Engineering or various other professional courses have to appear for this exam to get admissions into colleges in Karnataka.
There are some criteria's and a certain cut off's to make you eligible to get admissions. We are going to talk about them in a while. After the results are announced, counseling is conducted where you can choose which college you want to get admitted to.
Let us see the eligibility criteria, exam pattern, syllabus, filling form, and important dates for Karnataka Common Entrance Test in this blog.
To say who can appear, you must be the residents of Karnataka.
Eligibility criteria to appear for KCET 2018:
Let's have a look at detailed eligibility criteria to appear for Karnataka Common Entrance Test 2018.
There are different set criterias depending on students background, place of study and other things. I'll be talking about each set of criterial, But the common criteria among all set of Students is that you should have passed 10+2.
You should have undergone school studies in government institutions from Karnataka. You should have pursued higher secondary education in Karnataka or either of your parents should have studied in Karnataka for minimum 7 years.
In another case, candidate and either of the parent's mother tongues should be Kannada, Tulu or Kodava, whichever parents was domiciled in Karnataka.
In the above mentioned type, those candidates should have passed the qualifying exam from university or board outside Karnataka and should be residing outside Karnataka.
Candidate in the previous seen list should particularly undergo Kannada Language Test conducted by Karnataka Examination Authority.
The candidate whose mother tongue is Tulu or Kannada or Kodava should have resided and studied for almost seven years in Karnataka in the areas of South Sholapur or Akkalkot or Jath or Gandhinglaj Taluks of Maharashtra state or Kasargod or Hosadurga or Manjeshwar Taluks of Kerala state.
Also, appearing in Kannada Language Test is essential to pass in Karnataka Common Entrance Test.
Parents of candidates who have worked as a Defense personnel for at least one year during son or daughter's higher secondary years. The candidate must have passed exam from Karnataka Government institutions.
Candidates who are either of their parent's if served in defense personnel need to produce the proofs by getting an extract from Army HQs Branch.
The candidate's parent who has served in defense must also have qualified in the Q.E from the board or university anywhere in India.
The parent who has worked in defense and have been permitted to stay in Karnataka by the defense authorities, for such candidates they must have passed education in the Karnataka.
Students of parent who has served as an ex-service men if have declared Karnataka as their hometown, should produce proper proof from the "Deputy Director, Department of Sainik Welfare and Resettlement" of the same district.
Son or daughter whose parent, if is an employee of Union Government or Karnataka State Government who is likely to be transferred anywhere in India and has worked for 1 year in Karnataka, such candidates must have qualified from the Karnataka based school.
In the next eligibility, if a son or daughter's parent is a Member of Parliament elected from Karnataka, then the candidate should have passed the Q.E from a university or board located anywhere in India.
If the candidate's parent is a retired or serving employee, if worked as the All India Service of Karnataka cadre or the Karnataka State Government can add up the details as studied in Karnataka for seven years.
Son or daughter of Jammu & Kashmir migrants need to show the proof of migration from District Magistrate and Deputy Commissioner of any state in India.
The candidates who have studied in Kannada medium of instruction for ten years need not appear for Kannada language test. But you should have passed the qualifying examination in a recognized institute.
Candidate whose parent is either resigned or working in Central Armed Police Force (CAPF) service while joining they would have given Karnataka as hometown.
Proof must be provided from CAPF unit as the service records are well maintained. The candidate in this phase must have cleared the Q.E exam in the board anywhere in India.
Exam Pattern for KCET 2018: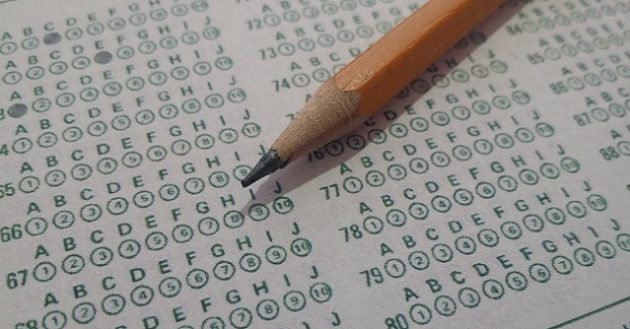 KCET exam has full of objective type. There will be total of three papers/tests (Physics, Chemistry and Math/Biology).
Each paper will have 60 questions carrying 60 marks. The duration of the paper will be 80 minutes and there won't be any negative marks for wrong answers.
The Karnataka Common Entrance test is conducted in the language of Kannada or English. The test will be an offline mode in which you have to answer in OMR mark sheets.
Syllabus:
The syllabus topics are mainly based on first and second PUC as prescribed by Pre University Board of Karnataka.
KCET 2018 Physics Syllabus
Physical World and Measurement
Kinematics
Laws of Motion Work, Energy and Power
Motion of System of Particles and Rigid Body
Gravitation
Properties of Bulk Matter
Thermodynamics
Behavior of Perfect Gas and Kinetic Theory
Oscillations and Waves
Second Year PUC Syllabus
Electrostatics
Current Electricity
Magnetic Effects of Current and Magnetism
Electromagnetic induction and Alternating Currents
Electromagnetic waves
Optics
Dual Nature of Matter and Radiation
Atoms & Nuclei Electronic Devices
Communication systems
KCET 2018 Chemistry Syllabus
Some Basic Concepts of Chemistry
Structure of Atom
Classification of Elements and Periodicity in Properties
Chemical Bonding and Molecular Structure
States of Matter: Gases and Liquids
Chemical Thermodynamics
Equilibrium
Redox Reactions
Hydrogen
S-Block Elements (Alkali and Alkaline earth metals )
Some p-Block Elements
Organic Chemistry – Some Basic Principles and Techniques
Hydrocarbons
Environmental Chemistry
Second Year PUC Syllabus
Principles and Processes of Isolation of Elements
p-Block Solid State
Solutions
Electrochemistry Chemical Kinetics
Surface Chemistry
General Elements
d and f Block Elements
Co-ordination compounds
Haloalkanes and Haloarenes.
Alcohols, Phenols and Ethers
Aldehydes and Ketones and Carboxylic Acids: Organic compounds containing Nitrogen
Biomolecules
Polymers
Chemistry in Everyday life
KCET 2018 Mathematics Syllabus
Algebra
Analytical Geometry
Trigonometry
Calculus
Mathematics – Syllabus for PUC-I/XI Std. or equiv.
Theory Of Indices And Logarithms
Progressions
Mathematical Induction
Theory Of Equations
Permutations And Combinations
Binomial Theorem
Partial Fractions
Elements Of Number Theory And Congruences
Analytical Geometry And Calculus
Coordinate Geometry
Calculus
Trigonometry
Measurement Of Angles And Trigonometric Functions
Relations Between Sides And Angles Of A Triangle
How To Fill Up KCET 2018 Application Form:
Only Online mode of application is applicable. The details you fill should be valid.
First go to the official website.
Click on CET 2018 U.G online application.
Fill up all the required fields.
You will get the application number and password through E-mail or message on your phone.
Upload scanned photograph, signature and left hand thumb. Then you can pay the fees. And take a print out of the copy of form for future reference.
Cost of application form for General/OBC candidates is Rs.650/- where as Reserved candidates is Rs.500/- and residents outside the state is Rs.750/-.
Documents You Need To Carry during Counseling:
Original documents are to be produced for each section. The lists are given in below for the students who had completed schooling in Karnataka.
SSLC or tenth standard mark certificate
Plus two mark card certificate
Candidate's study certificate
For rural candidates, Rural Study certificate for ten complete years (1 – 10 standard)
For reservation candidates, caste/caste income certificates from Tahsildar – for SC/ST in form D, category- 1 in form E, 2A, 2B, 3A, 3B in form F
Important Dates:
KCET application forms and exam dates have not yet been announced. Keep an eye on this blog or the official website for updates on important dates.
Address: Sampige Road, 18th Cross Road, Malleshwaram, Bangalore, Karnataka- 560012.
E-mail address: keauthority-ka@nic.in
Contact number: 08023460460.