Best Marine Engineering Colleges in Chennai, Pune: Career, Scope, Salary and Opportunities
Best Marine Engineering Colleges in Chennai, Pune: Career, Scope, Salary, and Opportunities
Till some years back, if you ask someone about Marine engineers or marine engineering the only response we would get was what is it? But today times have changed and there is a huge demand for Marine Engineers. Even a lot of students are taking up Marine Engineering courses because of the work environment and the pay scale. It's a dream job for some of us. There are several Top Colleges in Chennai and Pune that have started providing marine Engineering courses as well. You can check out some of the Top Marine Engineering colleges in Pune as well as in Chennai at the end of this post.
Marine Engineering? What in the heaven is that? How Can I Become One? What Is The Scope Of It in Coming Years? Who can pursue Marine Engineering courses? What is the eligibility criteria? Which are the Best Colleges for Marine Engineering?
These are all the questions students have in their mind when they hear about Marine Engineering. Worry Not friends, We Campushunt are here to answer all of above and also some other questions in this article. So by the time you finish reading this, you'll be knowing almost everything about Marine Engineering in detail. If you think we have missed out on anything, feel free to comment and let us know. We'll update the article.
Before we get into what is marine engineering, its scope and everything else. Let's first see who are Marine Engineers and the history of Marine Engineering. It may help you decide if you want to be one or not.
Not in a mood to read the complete post? There's a video at the end, you can check that out.
Who exactly are Marine Engineers and What do they do?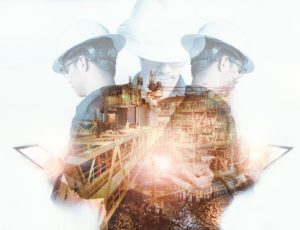 Marine Engineers are those people who build and maintain ships, everything from aircraft carriers to submarines. Marine Engineers are responsible for almost every internal system of a ship.
To sum it up Marine engineers are the people who are responsible for building and proper working of refrigeration, steering control systems, mechanical and electrical systems, propulsion systems and all other equipment and aspects of a ship. They work closely with naval architects to achieve all of the previously mentioned tasks.
History of Marine Engineering, The one where it all began.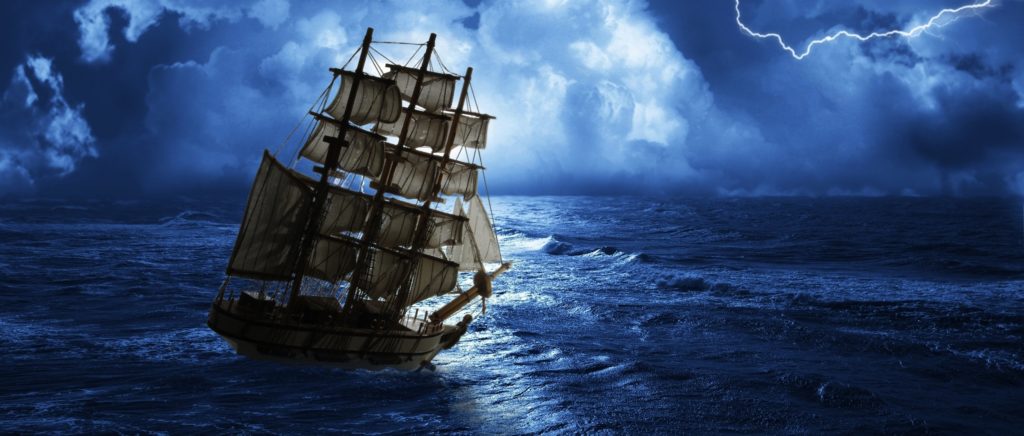 According to Wikipedia, Archimedes is regarded as the first ever Marine Engineer. He had developed many marine engineering systems during his time. The modern Marine Engineering dates back to somewhere during the beginning of Industrial Revolution which is in early 1700's. The propulsion system used today in Ships is a lot more different than the ones used during 1700's. There were no engines for engineers to work on and hence, instead of engineers, there were deck department jobs. Paddle Wheel ships were the king of the industry till the next type of propulsion was invented. Then came the steam-powered paddle wheels and since 1800's there have been major improvements in engines and propellers of ships and the result is the kind of ships and submarines you see today.
Looks like we have covered 2 of the most important topics to understand Marine Engineering. Let's have a look at even more important ones.
How can I become a Marine Engineer?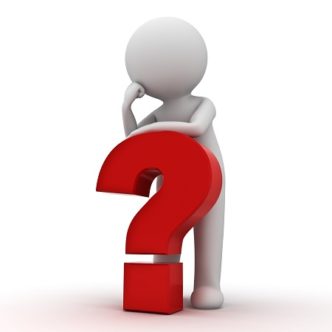 If you are one of those people who stands on beaches and wonder about the mysteries that the ocean behold in itself then Marine Engineering is definitely for you. One of the perks of being a Marine Engineer is that you can take pictures of Dolphins jumping around in the ocean and boast it to your friends, don't forget that hefty salary packages you get.
To become a Marine Engineer, you need to complete a significant amount of education in Technology & Engineering. There are Bachelor Degree courses available for students which introduces them to the concepts such as marine propulsion, ship design etc. While Bachelor's degrees cover the basic topics, Master's degree covers most of the advanced topics of Marine Engineering. It depends on whether you want to pursue Bachelor's Degree in Marine Engineering or Master's Degree in Marine Engineering. But to get into the field you have to have at least a bachelor's degree.
There are various Bachelor's degree courses in marine engineering, some of them are.
B.Sc. in Nautical Science
Tech / Bachelor of Engineering in Naval Architecture.
Engineering In Marine
General Purpose Rating (GP Rating)
Diploma In Nautical Science (DNS)
You can choose from the Best Marine Engineering Colleges in Chennai here and Best Marine Engineering Colleges In Pune Here.
Master's Degrees include courses such as
MBA (Master Of Business Administration)
Tech in Naval Architecture.
M.Sc. In Marine Engineering.
M.Sc. In Marine and Offshore Engineering
Post Graduate Diploma In Marine Engineering(PGDME)
And there are much more courses. These are just to name a few. You can visit this page for a list of colleges that offer different courses in Marine Engineering.
The scope of Marine Engineering in Coming Years:
With the increase in demand for vessels that create less pollution, the demand for Marine Engineers and Naval Architects has gone up exponentially. According to a research, the growth over past few years has been amazing and is expected to grow by at least 9% during the period of 2017-2025. All this information means more Job opportunities for Marine Engineers and a great reason to pursue Marine Engineering Courses. 3290 jobs are expected to be filled by 2018 and there is room for huge growth.
The growth in shipping industries has also affected in the improvement of opportunities for Marine Engineers in a positive way.
Eligibility Criteria to Pursue Marine Engineering:
As mentioned earlier a candidate wishing to become a Marine Engineer you should complete a significant education in the field of Science or Engineering. You might be thinking what exactly the criteria are or who can pursue the courses in Marine Engineering. The answer is simple and depends if you are having a regular entry or lateral entry into the college.
Eligibility Criteria For Regular Entry in BE/B.Tech Marine Engineering Course:
On should have completed 12th with 60% of the minimum aggregate. Also, He/She should have a minimum of 50% marks in English subject as well. One more criterion is that the candidate should have studied the subjects Physics, Chemistry, and Math in 12th.
Eligibility Criteria For Lateral Entry in BE/B.Tech Marine Engineering Course:
Unlike regular entry, the candidate must have completed Diploma in either Mechanical or Marine Engineering course. Completion of Diploma should be from a recognized institution. Minimum aggregate required is 60% and 50% in English in 10th or 12th.
Age Limit:
For regular entry candidates the age limit will be between 17-25 years and for lateral entry, there is no minimum age limit but maximum age limit will be 25 years.
Medical Standards:
Marine Engineering is one of those courses where medical standards are given the same priority as that of the percentages. After successful completion of the course, a candidate should undergo challenging tests on the ship. To perform those tasks candidate must have to satisfy certain health criteria.
The criteria of Medical Standard is as follows:
Candidate should not be color blind or night blind.
Unaided Vision in each eye should be 6/10.
Health checkups are done to check whether a candidate is qualified for seafaring roles.
Is Marine Engineering Tough?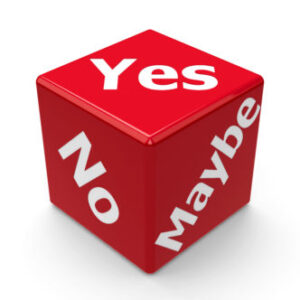 This is the question most of the students raise, but answering this question with a yes or no would not be fair. Because take any subject or any course, the difficulty of it depends on the student's passion for that subject and his interest. Instead of answering this question with a yes or no, I'll try to explain what it consists of and you can decide for yourself if it is easy or tough.
Marine Engineering is not different from other engineering courses. It's just that you study about a subject in deep and bachelor's courses in Marine Engineering consists of basics of everything and I hope basics of anything can be learned with very less difficulty. But when you get into Master's that is where you start studying advanced topics. If you think normal engineering is tough, then yes this course may be tough for you. But it won't stop you from getting into the course and getting your dream of becoming a Marine Engineer Fulfilled.
Syllabus Covered and Duration of Graduate Marine Engineering Courses:
As you already know, different courses take different amounts of time to complete. So let's just talk about the most undertaken courses. The duration of B.E / B.Tech in Marine Engineering course will be 4 years with 8 semesters in it. Bachelor of Nautical Science will take you 4 years to complete with 6 semesters in it with the 4th year being On-Board training (internship).
Subjects covered in BE / B.Tech in Marine Engineering:
Semester I

Communicative English & Sociology
Mathematics – 1
Basic Thermodynamics
Basic Electrical & Electronics Engineering
Engineering Mechanics – I
Workshop Technology
Geometrical Drawing
Basic Electrical & Electronics Laboratory
Workshop Practical – I
Communicative English Lab

Semester II

Seamanship, Elementary Navigation &
Survival at Sea
Mathematics – II
Applied Thermodynamics – I
Strength of Materials – I
Computer Science
Engineering Mechanics – II
Engineering & Machine Drawing
Applied Mechanics Laboratory
Workshop Practical – II
Computer Laboratory – I

Semester III

Computational Mathematics
Electronics
Applied Thermodynamics – II
Strength of Materials – II
Mechanics of Machines – I
Electrical Machines – I
Marine Engineering Drawing
Electronics Laboratory
Computer Laboratory – II
Workshop Practical – III

Semester IV

Ship Structure & Construction
Marine Boiler Steam Engineering
Mechanics of Machines – II
Electrical Machines – II
Fluids Mechanics – I
Marine Heat Engine & Air Conditioning
Practical Marine Automation
Heat & Boiler Chemical Laboratory
Workshop Practical – IV
Control Engineering Laboratory I

Semester V

Material Science
Management Science & Economics
Marine Internal Combustion Engine – I
Fluid Mechanics – II
Marine Auxiliary Machines – I
Naval Architecture – I
Elementary Design & Drawing
Material Science Laboratory
Mechanics & Fluid Laboratory
Marine Power Plant Operation – I

Semester VI

Ship Fire Prevention & Control
Marine Internal Combustion Engine II
Marine Electrical Technology
Marine Auxiliary Machines – II
Naval Architecture – II
Elective subject – 1
Fire Control & Life Saving Appliances Laboratory
Marine Power Plant Operation – II
Electrical Machines Laboratory

Semester VII

Ship Operation & Management
Advanced Marine Control Engineering & Automation
IMO & Maritime Conventions
Advanced Marine Technology
Engine Room Management
Elective Subject – 2
Marine Machinery & System Design
Simulator & Control Laboratory
Technical Paper & Project
Credit Marks
Carryover Credit Group from I to VI Semester
Elective Subjects
Double Hull Tanker Vessels
Advanced Marine Heat Engines (Co – Cycles)
Environmental Science & Technology
Advance Computer Application
Advanced Hydraulics and Hydraulic Machinery
Transport & Logistic Management
Advanced Material Science & Surface Coating Engineering
Renewable Energy Sources & Applications

Semester VIII

ON BOARD TRAINING & ASSESSMENT
Voyage Report
Environmental Project
Viva – Voice
Similarly, M.Tech in Marine Engineering is a 2 years course with four semesters in it. Here you'll learn more about advanced topics.
Job Opportunities after Completion of Marine Engineering Courses: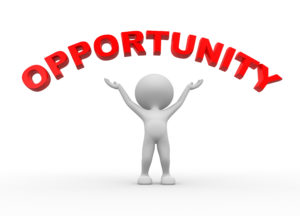 Pursuing courses from one of Top 10 Marine Engineering colleges in Chennai has its own perks but let's check out the opportunities for you after completion of Marine Engineering courses. Also, we'll have a look at pay scale or the average salary you may get once you finish the Marine Engineering course.
As previously mentioned, there is a chance for 9% of growth in jobs for Marine Engineers during the period of 2017-2025. So try and catch this opportunity and get into a course as soon as possible to grab the opportunity.
Job Roles and Pay Scale after Completion of Marine Engineering Course:
Talking about the salary, it depends on your rank. There are basically 5 ranks from bottom to top. Here are the salary ranges for all the 5 ranks.
Fifth Engineer or Engineering Cadet: 35 to 75k per Month.
Fourth Engineer: Rs 1.5 to 2.25 lacs INR per month
Third Engineer: Rs 2.75- 3.5 lacs INR per month
Second Engineer: Rs 4 to 5 lacs INR per month
Chief Engineer: Rs 5 lacs and above INR per month
All of the above-mentioned salaries are on a general basis and based on our research. It may vary depending on various other factors.
List Of Best Marine Engineering Colleges in Chennai and Pune:
AMET University, Kanathur, Chennai
HIMT College, Kanchipuram, Chennai
Hindustan Institute of Maritime Training, Kilpauk, Chennai
International Maritime Academy, Chennai
Think we have missed something? Let us know in the comments below and we'll try to update the post with that information. Have a friend who is interested in Marine Engineering? Share this post with them. After all, sharing is caring.
Here is an explainer video to help you out some more.