Best BBA Aviation Colleges in Mangalore | Airport Management Colleges
Aviation is an ever-growing industry and with India becoming an aviation hub the demand for BBA Aviation is on its all-time high. Here we bring you a list of Best BBA Aviation Colleges in Mangalore.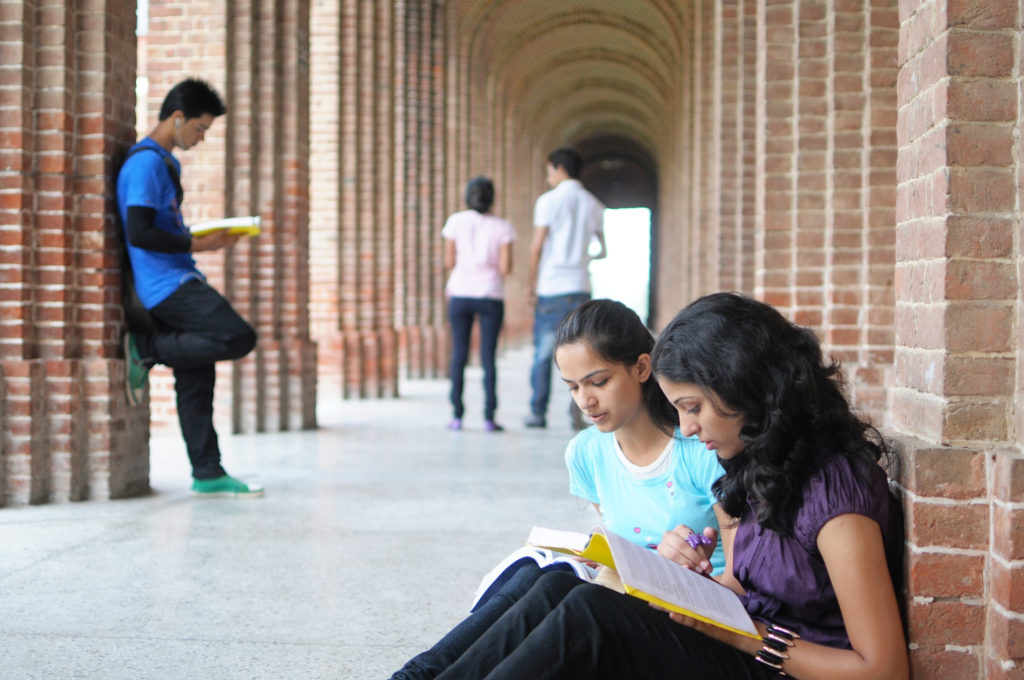 If you are not from Mangalore or if you don't want to study in Mangalore, we also have a list of Best BBA Aviation Colleges in Bangalore, you can check that out instead.
Without further delay, let's have a look at some of the best bba aviation colleges in Mangalore you can join and get yourself into aviation industry.
Frankfinn Institute of Air Hostess Training (FIAT), Mangalore:
I assume you may already have heard of this one. Frankfinn is a famous Airhostess training college. This would be a great place to get training as a ground staff member or to become an Airhostess as well. Almost everyone knows the perks of being an Airhostess, Don't they ladies?
You get huge salaries and travelling around the world is an additional perk. You get to see different parts of the world as part of your job. That's like a dream job.
Address : Shop No. 1, Maximus Commercial Complex, Opp. KMC, LHH Road, Mangalore, Karnataka 575001, India.
E-Mail : mangalore@frankfinn.com
Meredian College, Mangalore:
Meredian college, which is located in Ullal, Mangalore has a very special advantage. It has the capacity to understand each and every student. The staff and facilities are great as well. If you ever want to get into aviation industry this college is one of the right place for your first step.
Meredian offers courses such as Aviation & Hospitality Management, M.Com in International Businesses and also Travel and Tourism Courses.
One of the best things is that Meridian also provides Merit based scholarships, so if you are topper, get ready to get your scholarship and start the course.
Address : Someshwar Road, Ullal, Mangalore. Karnataka – 575 020
E-Mail :jyothisindia1@rediffmail.com
Aptech Aviation and Hospitality Academy, Mangalore:
Aptech Aviation Academy is located in Mangalore. This is more of a training center than a college. It has it's branches in more than 10 states in India.
Eligibility to join Aptech Aviation Academy is that you should have passed 12th in Arts, Science or Commerce. There is no restriction on to the field in which you have completed your 12th in.
Anyhow to take admission in Airport Terminal Operations & Management System course, you need to be a graduate in any discipline. A 3-year diploma in engineering or other field, from a state board of technical education, is also accepted for all courses.
Aptech Aviation Academy provides the following courses :
Hospitality & Aviation Management (A-CHAMP)
Airport Terminal Operations & Management
Cabin Crew
Airport Ground Staff Services
Hospitality Management
Airport Management & Customer Care
Tourism Management
Prefessional In Retail
Event Management
Personality Development
Address : 2nd FLOOR, P.V.S. SADANA, PVS CIRCLE, MAIN ROAD, MANGALORE, 575003
The Shree Devi Education Trust is a respected name in the field of academic endeavor in the coastal districts of Karnataka, India. Shree Devi Education Trust was established in the year 1992 by a team of enlightened educationalists with a vision to provide quality education to enable the youth to become efficient professionals as well as upright citizens.
The Founder Chairman of the Trust, Sri A. Sadananda Shetty, is a recipient of the Priyadarshini Indira Gandhi Award. The Shree Devi Education Trust prides itself on being a strong base for numerous professional colleges catering to streams ranging from Fashion Designing and Physiotherapy to Engineering and Management. A vast number of students drawn from different parts of the country are trained within the portals of these institutions.
Address : M.G. Road, South Kanara District, Mangalore – 575 003 ,Karnataka State
E-Mail : info@sdc.ac.in
If you want to know more about the scope of BBA Aviation, you can check out this video.
If you know of any other Best BBA Aviation Colleges in Mangalore, let us know in the comments below so that we can update the list.