Best BSc Nautical Science Colleges in Chennai – Scope, Job Opportunities, Pay Scale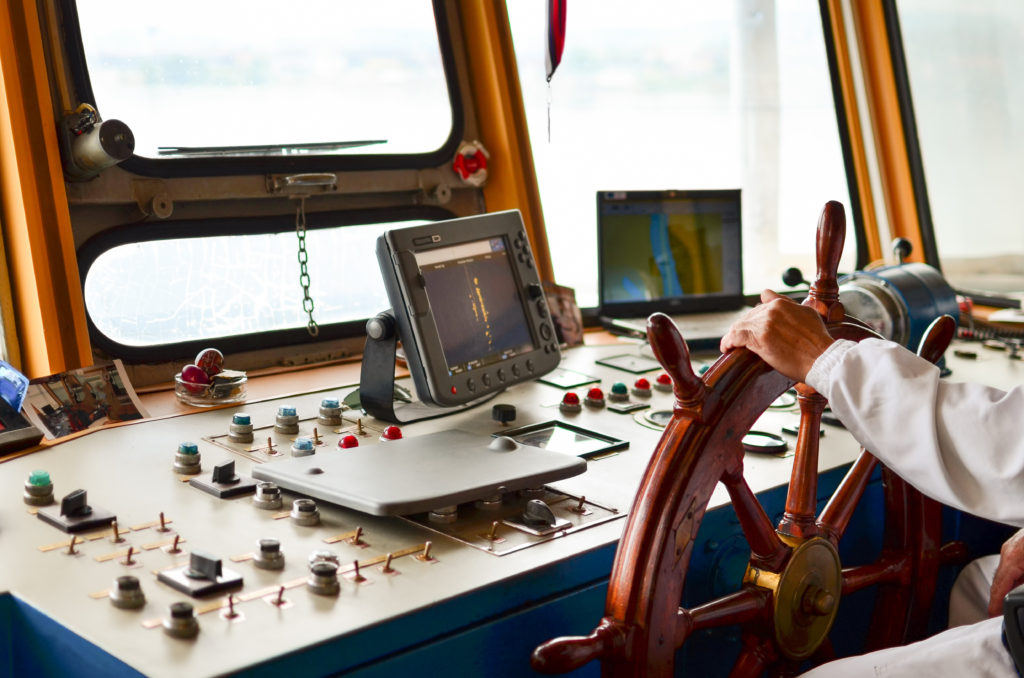 Best BSc Nautical Science Colleges in Chennai – Scope, Job Opportunities, Pay Scale
If you are a frequent visitor of our blog, you may have read our post about Marine Engineering and Best Marine Engineering Colleges in Chennai and Pune. Now in this article we will be discussing about the Best BSc Nautical Science Colleges in Chennai. If you have not read that post yet, you can go and read it.
Marine Engineering and Nautical Sciences are like the two sides of a single coin. Both belong to maritime industry and yet both have completely different aspects when it comes to the duties.
Before we jump into the details of Best BSc Nautical Colleges in Chennai; It's Scope, Eligibility and everything else, let's try and understand the difference between Marine Engineering and Nautical Sciences.
Understanding the difference between these two is very important before deciding your career prospect.
If you already know the difference, scroll down and get to the point where I discuss about Best BSc Nautical Science Colleges in Chennai and Nautical Science's career, scope, eligibility and everything else.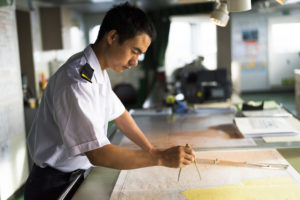 Nautical Science:
Nautical Science basically deals with the navigational and operational aspects of a ship. It does not involve the machinery work. In Nautical Sciences you'll learn the ways of navigating and operation a ship.
Marine Engineering:
Marine Engineering, unlike nautical sciences deals with the whole Engineering aspects of a ship. The machinery, engines, propulsions, electrical and a lot more. Marine Engineering involves almost everything from Building a ship from scratch to maintaining it.
The differences provided here are just at a very high level for just understanding purpose. If you want me cover all the differences between Marine Engineering and Nautical Sciences, I will be happy to write a post about. Let me know in comments if you want it.
Since we now know the differences, I presume you understand why it is of utmost important to know these before deciding the path of your career.
I have seen many students get into Nautical Sciences and suffer since they have had interest in the engineering aspects and vice versa. So first get to know what your interest is and then jump onto a course that'll fulfil your passion.
Now, let's dig deep into Best BSc Nautical Science Colleges in Chennai and Nautical Science's scope, career, job opportunities and everything else, shall we?
Eligibility Criteria to Get Into Top BSc Nautical Science College:
Eligibility criteria for BSc in Nautical Science is not much different than that of Marine Engineering. To be eligible to pursue BSc in Nautical Sciences,
You should have passed 10+2 in Science with the stream Physics, Chemistry and Math.
You should have a minimum of 60% aggregate in 10+2.
Also you should have minimum of 50% in English during your 10+2.
Along with that you should also have an aggregate of minimum 50% in your 10th.
Age limit will be between 17-25 years. If you are younger or older than that, I am sorry but you are not eligible.
No Color Blindness, 6/6 Vision in each eye. No Eye Glasses permitted.
Though you are eligible, I will give you a list of skills required to excel in this field. If you don't have them, you can always develop. Remember, even though if you don't possess the following skills, you are still eligible. This is just more of a heads up.
Strong problem-solving skills
Excellent Math and IT skills
Communication and negotiating skills
Excellent technical knowledge
The ability to manage a team
Computer-aided design and manufacturing (CAD/CAM) skills
The ability to prioritize workloads and plan effectively
Budget-management skills
Diving skills if the job involves underwater work.
If you have the above mentioned skills, it's great and if you don't have try to develop them. It'll help you out to a great extent during and even after the completion of the course.
Admission Procedure:
Though the admission procedures depends on the colleges you are getting admitted to, but still let me list out the procedure of some of the best BSc Nautical Science Colleges in Chennai.
The first step in the procedure is the entrance tests. The test private for private colleges and can also be nationalized for government colleges.
Though you won't be selected just based on your performance in the entrance tests, you also need to give an interview if you manage to pass the entrance tests.
The candidates must be medically fit in order to get admissions to the colleges.
Duration of Course:
I believe you would already be aware of the duration. But still let me mention it. BSc in Nautical Sciences is a 3 years of compulsory residential course which is divided into 6 semesters.
On successful completion of the course, you'll be awarded a degree. You need to qualify to move onto each semester at the end of previous one.
Subjects covered during the course of BSc in Nautical Science:
Semester 1
English
Mathematics – I
Physics – I
Cargo work & Mar.Com
Marine Engineering & Control System – I
Navigation – I
Seamanship Lab I
Semester 2
Mathematics – II
Physics – II
Environmental Science -I
Naval Arch – Ship Construction
Voyage Plan & Collision
Ship Operation Technology – I
Engineering Workshop I
Semester 3
Mathematics III
Physics – III
Environmental Science – II
Maritime Law – I
Marine Engineering & Control System – II
Navigation – II
Seamanship Lab II
Semester 4
Engineering Chemistry
Electronics
Computer Science
Voyage Plan & Collision Prevention-II
Marine Management & Maritime Commerce
Ship Operation Technology – II
Engineering Workshop II
Semester 5
Voyage Plan
IMO ConvenNaval Arch – Ship Stability I
Navigation -III (Bridge Equipment)
Ship Operation Technology – III (All Cargos)
Ship Visits Boat Work
Collision Prevention – III
PT, Games, Swimming
Semester 6
Marine Engineering & Control System – III
Maritime Law – II
Navigation IV
Ship Visits, Industry Visits
Project.
Looks like we have pretty much covered the academics part of the course, let's move onto the career part now.
Scope, Career and Job Opportunities:
Not to let you down, but according to my research this is a time of recession in the field of Maritime and Naval Engineering. But if you are entering into the course now, there are huge chances that by the time you complete your course, the recession period would be over. Apart from that fact, the opportunities in this field are just abundant.
After the successful completion of BSc in Nautical Science, you'll be eligible to work on a ship. The opportunities though will be completely related to Marine and nothing from out of it.
If you manage to pursue pre-sea training, chances of you getting a higher designation are more. I personally would recommend pursuing it.
Apart from all of these opportunities, there is a very special job aspect some of you would love. That is teaching. If you are not interested in working on a ship, you can always pursue teaching.
Following is a list of Jobs you can get into after your completion of BSc in Nautical Science. Even students who have completed courses in Nautical Sciences other than BSc can also get into some of these jobs.
Captain
Deck Officer
Marine Engineer
Oceanographer
Radio Officer
Scuba Diver
Although, keep in mind that as your experiences increases, so will your designations. With great experience comes great designations.
Pay Scale:
I believe you might have been waiting for this part to come up. Salary after BSc in Nautical Science depends on the designations. Higher the designation, higher is the salary. The Average salary is somewhere around 30k to 50k and as I told earlier, with promotions the salary will rise significantly.
Educational Opportunities after BSc in Nautical Science:
As well all know, BSc in an undergraduate program and there is always a chance of pursuing post graduate courses after this. If you are interested in studying further after the completion of BSc in Nautical Science, You can get into Masters Courses. This is will probably land you in a high paying job with a good role.
The options for Post Graduate includes MSc in same or any other specialization. You can also have an option of opting in to M.Tech or B.Ed. Apart from these, research options as well are open for you.
I know it's too early to decide on the Post Graduate courses, but there is not harm in making a well informed decision right?
I hope I have not missed out on anything. Let's wrap it up by looking at some of Best BSc Nautical Science Colleges in Chennai.
AMET University, Kanathur, Chennai
Coimbatore Marine College
Hindustan Institute Of Maritime Training, Chennai
International Maritime Academy
Nipm, Chennai
School of Maritime Studies
Vel's College Of Science
If you, by any chance have changed your mind from taking BSc Nautical Science and want to pursue Marine Engineering, You can check out this article. It has everything you need to know about Marine Engineering.
If you think I have missed out on anything, feel free to tell me in the comments below and I'll update it. Also follow us on Social media's to never miss an update on Scholarships and Entrance Exam details. We also post some fun stuff there, so make sure you follow us there.