Careers in MBA – Scope, Eligibility, Pay Scale & Job Opportunities
Best MBA Colleges in Bangalore – Career, Eligibility, Scope & Job Opportunities.
MBA aka Master Of Business Administration, who does not know about it? Unless you are living under a rock for ages. MBA is like the super star of education field. Almost everyone wants to have a degree that has MBA written over it. If you are a BBA student, It's better you have a MBA Degree to increase your chances of getting more salary.
May it be Engineers, Bankers or other commerce students? Yet I have seen huge confusions and myths about MBA amongst students.
Here, today I'll be breaking some of those myths and clearing confusions as well. Not just that, I am going to cover everything from eligibility, various fields you can pursue to pay scales in this post.
Boy, this is gonna be a really long post. So grab a cup of coffee and let's jump right into it.
Before we jump into details about courses, eligibility and everything else, let's target the most asked questions such as; what is MBA? Who is it for? What is the course duration? And others.
If you already know the answer to these most asked questions about Master of Business Administration, Feel free to jump to other sections where I cover other topics.
What is MBA?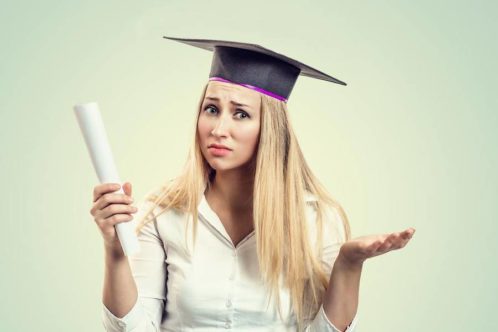 MBA as all of us know is an abbreviation for Master of Business Administration. To explain in a simple way MBA is a master's degree program in Business Administration.
In this course you learn various aspects of business and also how to run different aspects of a Business which include but are not limited to Finance, Administration and Recruitments etc…
Master of Business Administration is an internationally recognized degree. This course will help you develop different sets of skills, especially in Business and Management. MBA also helps in improving your soft skills to a great extent.
As I told earlier MBA is not just one of the, but the most famous course amongst students who have just graduated. Even people who are already working think of getting an MBA Degree.
The best thing about MBA is that it'll prepare you practically as well as theoretically so that you would be able to pursue your business aspirations with success.
Also another best thing about pursuing this course is that you would be able to start your own business independently. Isn't that great.
The only thing you have to keep in mind is, get into Best MBA Colleges available.
Why MBA? Or Reasons To Do MBA.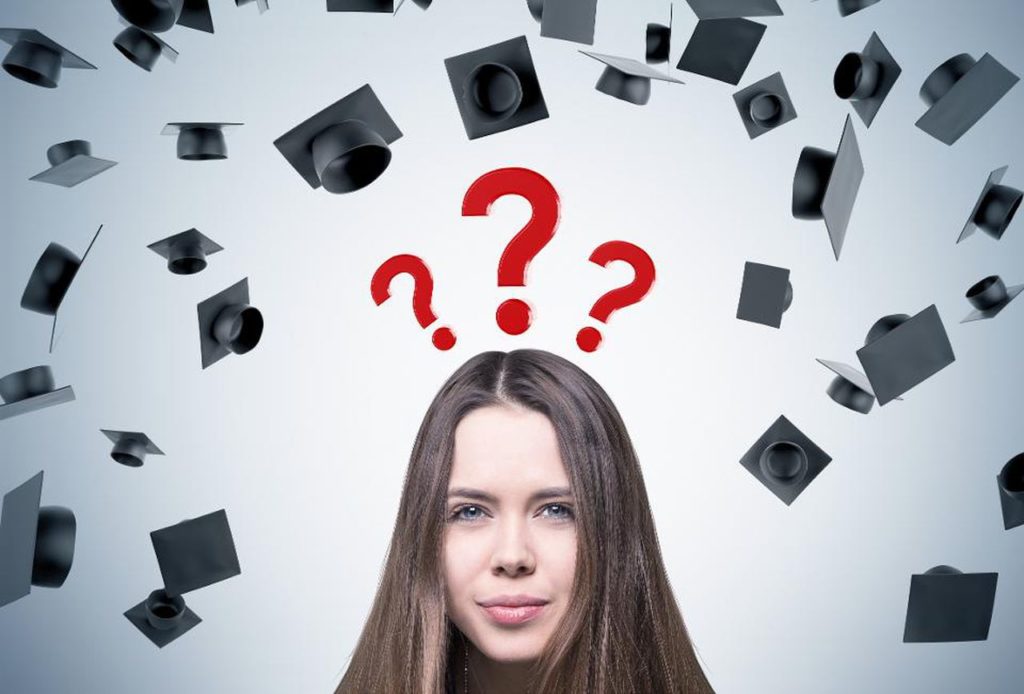 There are people who say, Why MBA? I have lots of better things to do and there are also people who says otherwise. Let's not focus on the negative's here.
Many of you may already have answers for this question in your minds, and for those of who don't, read on.
Allow me to give you just 5 reasons on why MBA is the best course to take up.
You can develop managerial skills:
Developing managerial skills is a huge boost to your skill set. This will immediately set you apart and help you incredibly in your career growth.
Different specializations in MBA will help you develop different set of skills. The common thing though among all the specializations is that you will be learning how a company runs and various other aspects of management.
You can improve your business networking:
Running a business or working for a business, networking is a vital part of it. While studying Master of Business Administration you will have plenty of opportunities for growing your network among your colleagues and staff. It will help you to better interact with people.
If you are planning to do an internship, there is no better place to start growing your networks other than your company.
By completing MBA and getting a degree in it will allow you to draw a higher salary :
I don't think there is a need for an explanation for this, it is kind of self-explanatory. Getting an MBA means getting a master's degree and you will definitely secure a great package when compared to others with a regular master's degree.
A Change in Career (This is not applicable to all) :
As I told, this part is not applicable to all. I have seen many engineers getting an MBA degree after engineering and changing their field. Engineers are just an example, there are so many other fields as well from where you can jump into MBA and secure a better job (if you are not satisfied with your current job or field).
Last but the best, you can start your own company and become an entrepreneur :
This is the best and my favorite part of doing MBA. You will get to develop so many skill sets during your course that you'll be able to start a business from scratch if you want. Will it work? Who knows, but it's better to try than to just assume.
If you are thinking of starting up a company of yours and lack skills to do so, get into a Best MBA college.
Eligibility Criteria to Pursue MBA:
If you are from Karnataka and looking to pursue your MBA from Best MBA Colleges in Bangalore or From Best MBA Colleges in Karnataka, you have to write the PGCET exam as the first step.
PGCET aka Post Graduate CET is a state level entrance exam conducted by Karnataka Examination Authority (KEA)
Here are some of the criteria's you need to fulfil before you apply for exam.
There are different criterias for Fulltime and Part time MBA, so I am going to cover it one by one and after that we'll be seeing eligibility criteria for students who wants to pursue MBA out of Karnataka or Bangalore.
You can read more about KEA and it's exam here.
Karnataka PGCET MBA 2017 Eligibility Criteria for full-time MBA programme:
A Bachelor's degree of minimum three years duration from recognized University
Minimum score of 50 per cent in all subjects for General category candidates
45 per cent for SC/ST/ Category- I category candidates
The reservation is applicable only for Karnataka state candidates
Karnataka PGCET MBA Eligibility Criteria 2017 for part-time MBA programme:
Candidates must have completed Bachelor's Degree of minimum three years
Candidate must have a work experience of minimum three years as on July 31, 2017
Candidate must have an aggregate of 50 per cent for General and OBC category in all subjects including languages.
45 per cent aggregate marks are required for candidates from SC/ ST and Category-I category.
If you fulfil the above mentioned criteria, congratulations, you can appear for the entrance exam. Once you get a good ranking in the exam, you can select the colleges based on your rankings and college cut off.
Eligibility Criteria for Students of other states:
A minimum aggregate of 50% in any of the full time bachelor's degree with course duration being at least 3 years.
The discipline of the degree you have obtained should be recognized by the association of Indian Universities.
You should have appeared for any of the entrance exams such as GMAT, CAT, JMET, MAT, ATMA or XAT.
Scope, Career and Job Opportunities:
As I told earlier, MBA is one of the most famous and pursued courses. Almost everyone want to have a MBA degree, you too (that is why you are reading this right?).
The Scope of MBA has increased vastly over years. With the designations you are able to get after the completion of MBA, It is the most sought course for students.
The job you land in depends on the type/discipline of MBA course you have pursues. Yes! You heard that right, there are various types of MBA as well and let's leave them to the next topic of discussion. The position you are most likely to land in are either managerial or executive.
An MBA graduate plays a vital role in the management of a company and hence you will be getting a high salary package. The package also includes very high responsibilities.
I don't think, I have a need to tell you what type of companies would hire you after completion of your MBA. Every sector needs an MBA graduate. Still let's have a look at some of job profiles for MBA candidates.
Brand Manager
Account Manager
International Business Manager
Marketing Executive
Business Technical Consultant
Business Development Executive
Marketing Manager
Management Consultant
Pay Scale / Salary:
As an MBA graduate you are entitled for a High Salary Package.
If you have right skill set, companies would have no issue paying you a handsome sum of salary that is why management is one of the highest payed sectors in almost every industry.
What are the right skill sets you ask? Well, on top of my head; Good Leadership Quality, Enthusiasm, Team Spirit and Great Decision making skills are what makes you an outstanding candidate.
As a fresher you may get somewhere around 2 – 4 Lakhs per annum and this is just an average salary of a fresher. If you are a good candidate you may even more. Depending on your performances and capabilities the rise would also be great. With experience comes money.
MBA Course Duration and Fees:
The course is usually 2 years in India, but for some correspondence courses it may take up to 2.5 years. In Europe the course duration of Master in Business Administration is just 1year.
The course fees basically depends on the college/institute you want to study in. The cost would go up to 10-15 Lakhs if you want to pursue your MBA from Top MBA Colleges in India or IIM's. It may cost a lot less if you are planning to pursue course from some MBA Colleges in Bangalore as well.
You can have a look at some of Best MBA Colleges in Bangalore and MBA Colleges in India here.
Course Details:
As I mentioned earlier, there are various specializations you can take up in MBA.
Let's have a look at some of the core subjects you can get into.
Finance
Marketing
Operation
International Business
Banking
Information Technology (IT)
Human Resources (HR)
Accounting
Oil & Gas
Total Quality Management (TQM)
Retail
Supply Chain
Event
Tourism & hotels
Along with these core subjects, let's also have a look at some of the MBA Specialization courses.
Aeronautical
Agribusiness
Agricultural
Analytics
Animation and Design
Arts
Audiology and Speech
Automobile
Banking
Business Administration
Ceramic
Chemical
Civil
Commerce
Computer Science
Construction
Dentistry
E-Business
Education
Electrical
Electronics
Energy and Environment
Entrepreneurship
Family Business
Fashion
Finance
Finance and Accounts
Food
Forest
Formal Sciences
Foundry
General Science
Geo technical
Health Care Management and Hospital Administration
Hospitality and Tourism
Hospitality Management
Human Resource Management
Information Technology and Management
Infrastructure
Instrumentation
Insurance
International Business
Journalism
Law
Life Sciences
Literature
Logistics and Supply Chain
Manufacturing
Marine
Marketing
Mechanical
Media and Communication
Medicine and Surgery
Metallurgy
Mining
Nanotechnology
Nursing Science
Occupational Therapy
Oil and Gas
online courses
Operation
Organizational Behavior
Petroleum
Pharmaceutical
Pharmacy
Philosophy
Physical Sciences
Planning
Polymer
Power Printing
Product
Production
Public Enterprise
Retail
Rural
Sales
Social Sciences
Strategic
Technology or Systems
Telecom
Textile
Thermal
After the completion of your MBA you can also opt for a PhD by various institutions in India as well as outside India.
Since we are looking at lists, also let's have a look at a list of Best MBA Colleges in Bangalore.
With everything being said and done, as a bonus for you wonderful people, here is a list of some popular MBA Books that might help you when you join the college.
The Personal MBA: Master the Art of Business by Josh Kaufman
The New Business Road Test by John Mullins
The 22 Immutable Laws of Marketing by Al Ries & Jack Trout
The Psychology of Selling by Brian Tracy
12: The Elements of Great Managing by Rodd Wagner & James Harter
The Unwritten Laws of Business by W.J. King
Looks like we have covered pretty much everything as promised. If you think I have missed out on something, let me know and I'll update the list. Also, you can follow us on Social media's for latest updates and news on educational front.
You Can Also Check Out This Video About MBA and Best MBA Colleges in Bangalore for More Information.